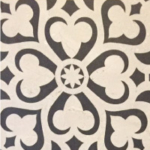 Thoughtfully inspired flavours of Lebanon & Morocco, we share with you healthy delectable food with minimal impact on the world.
At Saha Eatery, we start our day by prepping food from scratch.
Our core menu begins with organic chickpeas, lentils, rice, onions, garlic, carrots and celery.
We use chickens that are free run and fed a wheat based diet while the cows are free range, and grass fed.
Our salmon is wild and sourced from 7 Seas.
Our Specially blended teas are from The TeaGuy & our coffee is roasted at Counterpart coffee, both located in Squamish; our soda pops are from Phillips soda on Vancouver Island; our wines are from the Okanagan; our beer program represents the sea to sky corridor which currently features Back Country Brewery, and Whistler Brewing Co.
It is our pleasure to offer you quality ingredients provided by local BC companies. 
Saha… "To your health."